This Weekly version has the same quantitative statistical power as the Two Week Stats Tool. Instead of looking ahead two weeks, with this, you can project the high and low price range for the current week (on a daily chart). You can use this tool to help you structure your shorter-term option income trades. You'll know the statistical odds of price exceeding that range at your fingertips. The goal is to give you a powerful statistical advantage to help you make the best trading decisions possible.
Available On: ThinkorSwim, TradeStation
Why Trade Alone? Learn What Really Works From Successful Traders.
Simple Strategies, Proven Tools, and Real-Time Alerts (Without Theory or Hype)
The Simpler Trading Team is unlike any other. We have 100+ years of combined market experience. While most other services offer 'hypothetical' trades and theories, we share our actual trading ideas in real-time. Like you, we have our own money on the line. Because we provide instant trade alerts, you can watch on a smartphone or tablet for high probability setups, even if you work full-time.
Why Traders Say "I Wish I Found You Guys Sooner"
Our goal is to help you trade confidently by reducing your tuition to the market. The markets are challenging and they are constantly throwing curveballs, some of which will bean us right in the face. That's why we trade together. So we can share what's working for us in real-time and our collective experience as a group can give us what all traders need to succeed: A proven EDGE. Live Trading Chatroom.For more than a decade our community has gathered to look for high probability trades together. Members of all experience levels watch our charts in real-time during interactive online sessions. Some members even continue to share ideas and chat after hours, too.Real-time Trade Alerts. We know not everyone can watch the market during the day. Many just want to follow our trades in real-time so we offer instant alert services so you can follow the action from wherever you are with a smartphone or tablet.
Simpler Trading and its inspiring story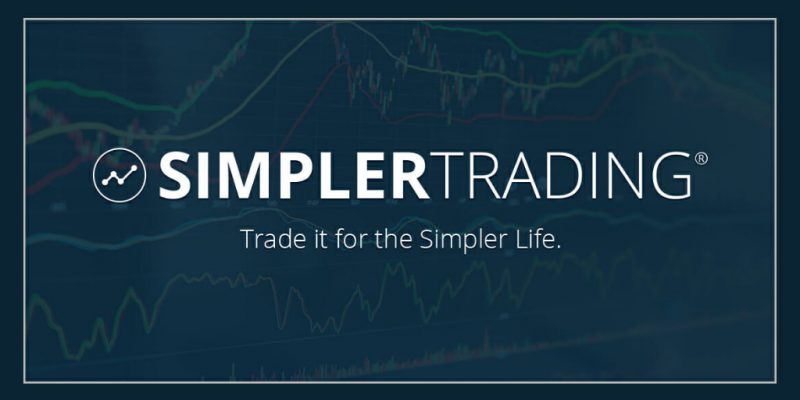 John Crater founded Simpler Trading in 1999 while living in La Jolla, California with his wife. Not only was he transitioning from a steady paycheck to a trading income, but he was also an active participant in online forums populated by others who shared his passion with the account development potential he saw in charts and options spreads. His engagement in trading groups brought him into touch with traders such as Mark Douglas, Carolyn Boroden, Eric Purdy, Bruce Marshall, Raghee Horner, David Starr, and Ross Givens, among others. Around 2015, one of the most significant difficulties Simpler Trading faced was a jumble of old websites and difficult-to-use interfaces. Thus, they began not only an update, but a complete redesign of SimplerTrading.com. You may look forward to the annual Simpler Trading Mentorship, an invitation-only conference including live trading, discussion panels, and a poker night from this trading education platform.