Simpler Trading's The Options Defense Course will teach you the finest approaches and most common options strategies for improved risk management. Trading in the long run necessitates the development of trading methods and strategies. You'll discover both excellent practices and frequent blunders. The whole process of options trading is demonstrated, along with several typical methods and distinctive concepts, showing you how to win at options trading.
What You Can Learn From The Options Defense Course By Simpler Trading
With a calm mind, learn about trading psychology and how to exploit crowd emotions for spectacular returns.

Long options, debit spreads, and diagonals are all covered.

Best practices for risk management while trading long options, debit spreads, diagonals, credit spreads, and other spreads.

Trading strategies for the iron condor, iron butterfly, broken wing butterfly, and other options.

Insights into the monthly and weekly calendar defenses, as well as a Q&A session.
And there's so much more in The Options Defense Course!
Find more about the course instructor, Bruce Marshall
Bruce is the Senior Director of Options and Income Trading at Simpler, as well as a dedicated mentor. We're fortunate to have him trading in several of our memberships after many years on Wall Street managing institutional and retail accounts. He has his own service, Bruce's Income Accumulation System (BIAS), in addition to the Options Chatroom, where he concentrates significantly on some of his favorite methods.
He's an organized and diligent planner. He pays close attention to the market from a macro perspective, particularly the current volatility environment. He is rigorous in how he allocates his whole portfolio and tactics, and even more so in how he tracks everything. He actively employs the Analyze tab to plan his trades ahead of time for each unique trade, which helps him keep full knowledge of the risk/reward ratio offered with each setup. Bruce is a cautious income trader that focuses on longer-term options techniques that can make your money work for you over time without requiring a lot of tweaking. Bruce's trading approach is made simple by the fact that he normally uses the same position sizing for each setup.
To set up and handle trades, Bruce largely relies on the Greeks. This is unusual for most traders, but his neutral strategy and lack of directional risk allow him to commit a significant portion of his portfolio at any given moment. He can change his deals as needed because of the amount of time he provides them, and he specializes in making essential adjustments. As a trader, his purpose is to generate money while avoiding huge flames to put out. With Bruce, it's all about the singles and doubles, as these are fantastic, consistent plays that stack up over time without requiring a lot of thought. Through positive theta, probability, and time, the idea is to uncover trades that pay you regardless of direction.
Bruce may be just the trader you're searching for if you want to improve your risk/reward ratio or if you don't have a lot of time to sit and monitor the charts. As his dealings progress over a longer period of time — often months at a time — First and foremost, if you want to learn more about the Greeks, Bruce is the man to ask.
About the Course Platform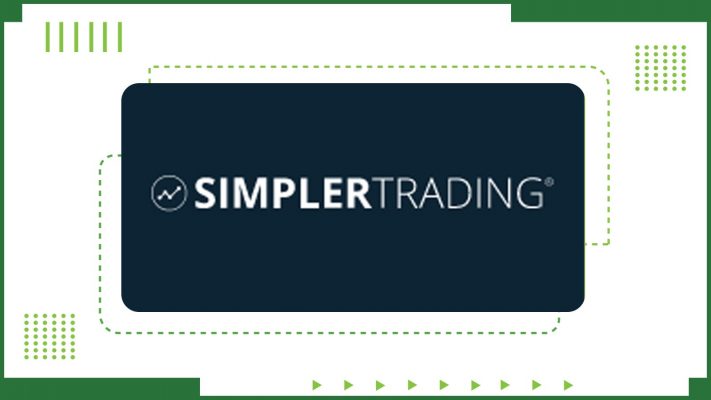 Simpler Trading takes you through the greatest trading strategies for maximum return. Techniques and methods as well as updated tools and indications, are among the profitable frameworks. The founder of this platform, John Carter, has made the combination of ideas and practices a defining aspect of his Simpler Trading courses. You can understand the intricacies of trading in a straightforward manner by participating in programs. It expedites the process of making large earnings and eliminates the need to keep track of expense.
You can contact our support team through email, Skype, or live chat on our website for more information on The Options Defense Course by Simpler Trading, including price, samples, and other courses on the same topic.
Furthermore, the courses on our site provide a thorough explanation of trading and investing.