Paving away your trading career path with the 10X Bars Indicator 
What can you expect in this course?
10X Bars Indicator, taught by John Carter, is the ideal course for exposing you to the ultimate trading instrument that will assist you in gaining a genuine understanding of the market trend and deducing the rationale behind it.
Through learning to identify trend quality and strength, as well as with the help of the 10X Bars provided in this course, you will have a better chance of gaining more potential for winning trades.
10X Bars is a highly effective specialized tool that assists you in identifying intraday and swing setups. Using the 10X bars, you can get through the precise entry and exit rule without a hitch. You may find the power of the 10X bars on whatever timeframe you trade on, in any market you trade in, whether it is options, futures, stocks, or cryptocurrency. The 10X bars help you to capture profitable opportunities to earn bigger earnings and get closer to your ultimate goals.
By the end of this 10X bars Indicator course, you will be able to predict the outcome of trades with complete understanding of the 10X bars indicator and its functionalities.
What will you learn in this course?
Participants in the 10X Bars Indicator course will be guided through the approaches that can be used to identify the underlying causes of market trends and volatility. You will be taught outstanding market monitoring and analyzing abilities through the course content, which will serve as a real weapon in your quest to increase the volume of your own trading accounts.
You will learn how to calculate the ADX and DMI, which are two important indicators in the trading profession, in depth and in depth. The primary portion of the course will guide you through the process of mastering the 10X bar, including understanding how it works and how you can use its features to optimize your trading performance.
The following is an overview of the course's benefits and content that you will receive as a result of taking part in the 10X Bars Indicator course:
The 10X bars indicator

The indicator setup with Eric Purdy

Lifetime updates and live tech support

Indicator setup

And more
Meet John Carter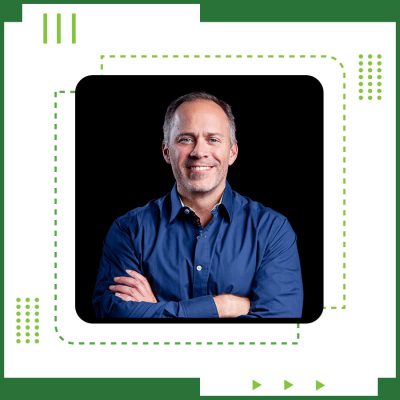 John Carter is a well-known trading expert, and his most significant accomplishment to date has been the establishment of the trading instruction company, Simpler Trading. Through his sharing, John Carter came to the decision to launch Simpler Trading, with the goal of establishing a community of traders who would teach others simply because they were concerned about the success of their fellow traders. His trade setups, market expertise, and guidance on how to continually improve as a trader are all extremely valuable.
After learning more about John Carter's background, we discovered that many of our traders had adopted ideas and methods from him and tweaked them to fit their own trading strategies and objectives. When the markets go awry, he is the trade guru to whom everyone turns for guidance. He's truly one of the best, and he emanates a certain allure that attracts people to him, which has helped him to get to the position of well-known trader that he is now.
If you have any questions about the 10X Bars Indicator Feb. 2022 brought by John Carter or related information such as price, payment method, please feel free to contact us via the enclosed address below for consultation.