A Mechanic or An Artist
Road to Consistent Profits might change your perspective of mechanical trading which no longer works as machine running. The core and benefits are pointed out so you can understand how mechanical trading is built up. It takes thorough research and understanding of individual market behavior for the pattern recognition.
Mechanical trading has been designed to implement autopilot with the pre – set triggers, which might be mistaken for passive trading. Road to Consistent Profits walks you through the ingredients for a robust mechanical strategy. The elaboration of the common strategies, such as S&P 500, EUR/JPY, GBP/USD, etc., helps you understand more.
Moreover, you are instructed how to implement the proper back – test to decide whether a strategy works or not. The useful testing software are consequently recommended in the Road to Consistent Profits. Risk is familiar in the trading market, which leads to the instruction of Stop – Loss.
Road to Consistent Profits puts the emphasis on the Stop – Loss that helps you limit the risk you undertake. Additionally, you can interpret the market signals with the aid of technical indicators correlated with the price, volume, trends, and so on. The appropriate monitoring method is instructed afterwards in the Road to Consistent Profit, which is the prelude to the session of building up your own strategy.
Write Your Own Version
A firm foundation of Road to Consistent Profits is guided so that you can independently create your own strategy. There are answers to questions of where and how a workable plan is created. Besides, common mistakes that might take you blood, sweat and tears are revealed along with the solutions.
The freedom to start your own strategy is driven by the desire for flexibility. Road to Consistent Profits focuses on the core factors that you can utilize to make your own plan that matches your trading style and performance status.
Growth is a universal dream but the timing needs to be right. Consequently, position sizing is instructed in detail. Moreover, the illustrations of real case studies are provided to shed light on how to size your position properly to accelerate your growth.
Road to Consistent Profits also treats trading psychology as a crucial factor to gain consistent outperformance. A presence of mind is the key to unlocking the long – term glorious trading career. The best practice is shared openly to get your show on the road to consistent profits. The curriculums are designed to help you be ready to write your own version.
About Trading Halls of Knowledge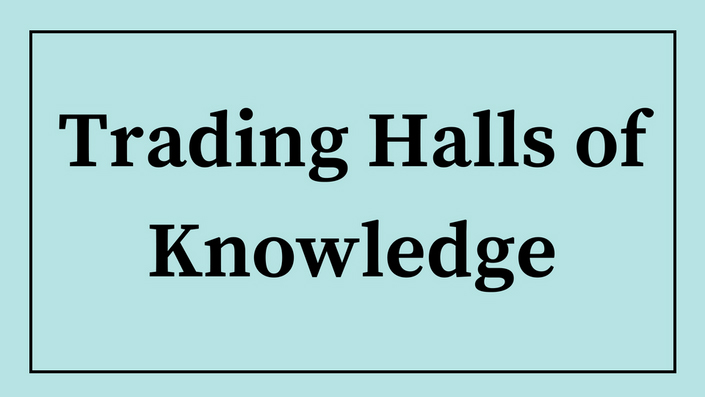 Trading Halls of Knowledge has gained the upsurge of popularity for its valuable courses developed by Jarrod Goodwin. You can learn common and popular techniques under the instruction of experienced traders and practical illustrations. Jarrod Goodwin has also learned trading from outstanding mentors, which helps him empathize with traders who have been struggling to find a right start. You can find such perspectives in the way Jarrod Goodwin designs the curriculums of courses on Trading Halls of Knowledge.