Introduction
There are many facets contributing to the success of a trader. The Simple Moving Average course spends the highlight of the course on the skill of timing. You will get access to what MaryMarry Ellen, your course host, advises others for optimal ratios of risk and rewards.
The foolproof methods and strategies are what you will be able to learn in the course. The ultimate goal is to get the timing of your trades, such as entering/exiting the market. You can also take glimpses into the real trading case studies. It adds more reality to the theories you will be able to learn in this course! 
The art of learning is to find out the cores instead  of being dazzled by the glorious success. You should learn how this strategy can help you earn higher in such a volatile market! Such methods of learning can bring you far in the field of financial trading. Scroll down to explore such a fantastic course about timing stock trades! 
Is Timing Important?
Yes, it is. We mean it has a vital role in your trading no matter what instruments you are in. It is not easy to pinpoint when to buy a stock. But you can collect signs or signals of profitable trends and unfavorable movements. As a result, you can increase the accuracy of trading projections! It means you can get the top earnings right at the moment it is at its peak! 
What Is Inside The Simple Moving Average Course?
How To Set Up An Effective Simple Moving Average Trading Strategy
The factors that build a robust strategy include timing methods. The Simple Moving Average course highlights the best practices. So, why do you still hesitate? 
Technical analysis plays an important role in how to get the timing actions. It means you can enter the market when it is the most favorable for your earnings. And you can immediately stop your trades when things are in the downtrends. Such insights only come from effective analysis and chart reading. So, you will learn the best practices of how to read moving average along with the real charts of reading for illustrations.   
The Main Points
Which signals of moving average that you should pay attention to, and which you should not. 

How to establish high-profitability-oriented setups based on insights into the market trends. 

How to read charts for insights into the loops of market trends and movements. 

How to utilize the aforementioned insights to pinpoint the potential trends. 

How to decode the sudden reversals for timing trades for the phenomenal winning. 

How the price actions move so that you can go with its flow. 

Access to the proven frameworks of technical analysis for precise market entries and exits. 

How to develop a robust system of stock trading by yourself through the instructions on the underlying cores! 

The powerful tools and indicators that you can use to support you with chart reading. 

There are still more things that you can unfold when taking this course! 
More Information About Mary E. McGonagle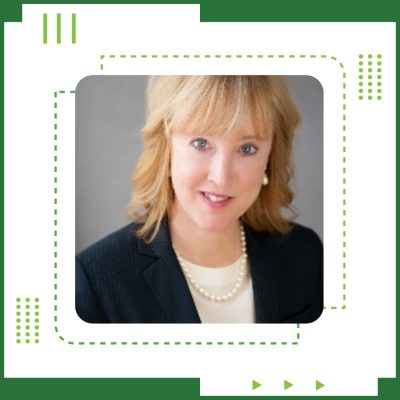 Mary Ellen McGonagle might not need further information in the field of trading consultancy. She has been known as among the top expert's inequities and hedge fund management. For more than 2 decades in the financial markets, Mary Ellen McGonagle can provide satisfactory answers to many aspects of trading and investment. So, she decided to become an instructor at Simpler Trading. There are many online courses that you can get involved in for access to her brilliant mind! The time-tested frameworks are also what you will learn when taking Mary's educational and coaching programs.